Local and toll-free numbers
Choose a toll free or local number from over 40 countries or port in an existing number.
Inbound & outbound calling
Receive unlimited inbound calls from customers. Follow up or provide proactive support with outbound calls.
Unlimited concurrent calls
Make and receive unlimited concurrent calls to support multiple conversations with one phone number.
Voicemail
Allow customers to leave voicemails that create tickets with optional transcriptions. Create custom triggers and workflows for quick follow-up and resolution.
Customized greetings
Offer branded or localized experiences with multiple greetings for different brands, departments and phone numbers. Record new messages or upload existing audio files for voicemail greetings, available agents, wait, hold and IVR messages.
Browser-based
Answer or make calls in the Avorra browser, without any additional phone hardware or equipment.
Forward to phone
Forward calls to an external number, providing agents with the flexibility to take calls from mobile phones or landlines.
Warm transfer
Warm transfer lets agents consult with a new agent before handing off, to make sure the receiving agent is available and ready to help.
Call control
Mute and unmute as needed from the call console. Place a caller on hold from the call console to consult with another agent or track down other information.
Call recording
Record inbound and outbound calls for easy reference, troubleshooting and QA.
Caller ID and history
Automatically surface customer details, including a full interaction history from previous emails, chats and other channels, for seamless and personal support.
Routing and queueing calls
IVR systems
Route customers to the right agent or department and provide recorded responses for frequently asked questions with multi-level interactive voice response (IVR) systems.
Group routing
Group routing directs calls to specific groups or a set of groups in Avorra, so that callers are connected with the right agent.
Round-robin routing
Ensures that calls are always routed to an available agent rather than being lost or sent to voicemail and evenly distributed among support team members.
Call Queues
Set a maximum wait time and queue size to determine how many incoming callers will be kept waiting for an available agent. New calls that exceed the limits are directed to voicemail.
Business hours
Define business hours to let customers know your phone support availability. Calls received outside business hours are sent to voicemail.
Callback from queue
Allow customers to request a callback instead of waiting in a queue for a live agent.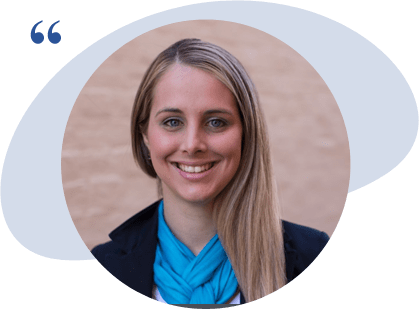 "Avorra was so very helpful as we considered transitioning to them – their salesperson, Cameron, was patient, didn't put the pressure on and gave us valuable insight that helped us make the decision. I only wished we had jumped on board sooner, as it really showed how many calls we were missing due to limited incoming lines.
Our team has integrated with Avorra extremely easily and loves the caller ID feature, since they know what to expect before "hello", which gives our clients a better experience, too. The pricing is transparent; I can always see where we are up to and as a manager, I enjoy being able to easily track incoming and outgoing call volume. I love that when our next staff member starts, getting them integrated with our phone system will be as simple as plugging in a headset."
Laura Shooter
Director, SJ Shooter Real Estate
Local and toll-free numbers
Choose a toll-free or local number for text support. Where available, use the same phone number for Talk and Text.*
Inbound SMS
Receive and respond to inbound text (SMS, or short message service) messages from customers. Inbound texts automatically create tickets, and agent replies are sent as texts.
Inbound MMS
Receive inbound MMS (multimedia messaging service) so customers can send you photos and emojis.*
Outbound SMS
Send outbound texts in response to customer texts, or create tickets to send proactive outbound texts using triggers and notifications.
SMS notifications
Use triggers to automatically send SMS notifications to customers or agents based on ticket actions.
Support workflow
Apply time-saving tools like macros, triggers, and other business automations, so you can scale up your text support easily.
Failover
Failover automatically forwards incoming calls to an alternate number in the unlikely event of an Avorra outage, ensuring important calls always come through
Global Low Latency
Avorra is built on enterprise-grade technology with Global Low Latency (GLL) architecture and redundant, clustered architecture for enhanced reliability and high availability.
Talk Usage 99.95% SLA
We back our 99.95% usage SLA with service credits and help teams troubleshoot and prevent outages with monthly diagnostics.*