Want to create a customised IVR template?
Avorra lets you set up IVR menu for incoming calls. The IVR menu can further be configured with a customised template.
Note: You will need Admin or Manager role rights to create templates. For more information on user roles, see Adding user roles.
Before you begin, it is recommended to have an IVR message audio file (.mp3) created, which can be added in the template.
To quickly create a customised IVR template, follow these steps:
Step 1 – Accessing the Numbers tab
After logging on to Avorra, the tab can be accessed using the 
 option.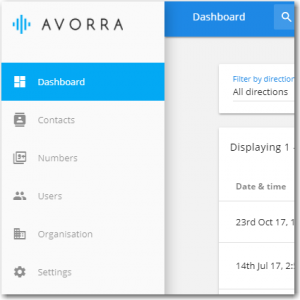 Step 2 – Selecting the number
On the numbers page, click on the 
option for the number you want to edit.
Step 3 – Creating the IVR template
On the setup page, select the answering method as Interactive menu.
From the Answer config option, click 
.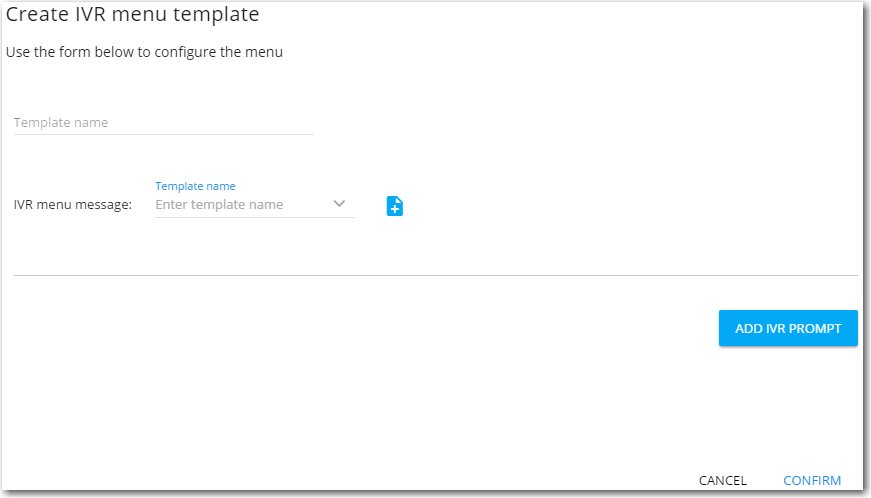 On the IVR template page, enter the following details:
Option
Description

Template name

Enter a unique template name.

IVR menu message

Select the IVR menu message audio from the drop-down menu. If the message is not available, you can add a new audio file (.mp3) using the option.

ADD IVR PROMPT

Use this option to a new IVR prompt for the menu. Prompts basically defines the action to be performed when the user presses a certain number/key.

For example, When a user presses 2, the call will be routed to a user group named sales.

The following prompt actions are available for a call:

Route to group

Play message

Pass through message

Forward call

You can add multiple IVR prompts.
Ensure that the details entered are correct and click 
.
The IVR template will be created and can now be used for the IVR menu.