Making a call from the call log list
By default, to make calls, Avorra uses the number that you provided while setting up your account. This number can be modified as per your needs. See, Adding a default outgoing number for your organization.
There are many ways you can make a call in Avorra. You can make a call from the contacts, using the dialer, or call logs. For more information on making calls through contacts or using the dialer, see
 To make calls from call logs, follow these steps:
Step 1 – Accessing the Dashboard
After logging onto Avorra, by default, the 

page is displayed with the call logs.

Step 2 – Select the number from the call logs
From the call log list, double-click on a number (that you wish to call) listed under From and To columns.
If you wish to call a user (already added on Avorra), click on the username and then use the

or

 option to call.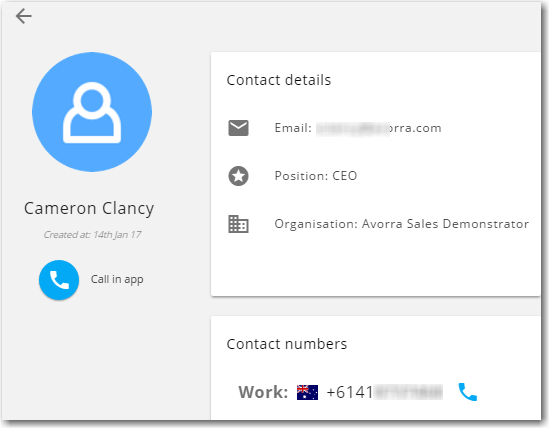 The call will be placed accordingly.